The greatness of this world can be found alongside every road. With the right gear, you can take on every epic ride and legendary location with pride. Young or old, everyday rider or just like to roll with the brand, Harley-Davidson has something for everyone. There is a big, weird, wild world waiting out there. Mount up and see it for yourself in the Genuine Motorclothes® Collection. The Official gear of the open road.
Pink Label
The open road helps us forget our troubles, but doesn't always get us away from our troubles. The Pink Label Collection was inspired by the riders and passengers that we've met on the road that have been impacted by breast cancer.
Wounded Warrior Project
The war may have ended and landed its way in our history books, but for some the war has never finished. The Wounded Warrior Collection helps support the men and women that bravely stepped up for our nation and now live with PTSD (Post Traumatic Stress Disorder).
FXRG COLLECTION
FXRG Collection keeps you comfortable and protected thanks to innovative materials and an essential layering system that adjusts to any climate or environment, giving you the freedom to ride whenever you want, wherever you want, and however you want.
GARAGE COLLECTION
There's no place like the garage. It's the birthplace of DIY and the custom build. It's this raw and undefined view of motorcycling that inspired us to create the Harley-Davidson® Garage Collection. Authentic and beautifully understated, it's the ultimate line for all those who choose to live life hands- on and two-fists-in-the-wind.
1903 COLLECTION
History is destined to repeat itself, and we're okay with that. Because well-worn means well-lived. Living well is what the 1903 Collection was made for. With its timeless designs and quality construction, every experience will be a history you'll be more than happy to repeat over and over again.
GENUINE COLLECTION
This collection features a broad range of categories and classic, traditional styles for our largest group of loyal core customers. A robust offering of both replenishment and one time buy.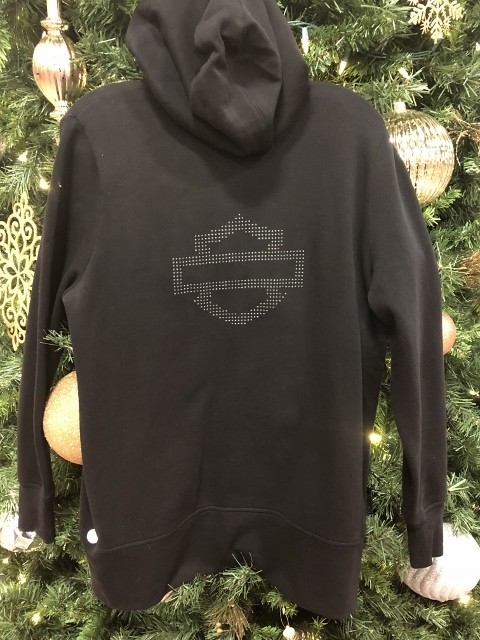 HD MOTO
At home on or off the bike, the HD Moto® Collection is up for whatever you are. Refined details create a sleek and sophisticated look at is perfect for the open road or a night out on the town. You only get one shot at this life. Make the most of it.